The adage, "everything old is new again" applies to many industries, and ours is no different. Catalog and print marketing, after years in decline, are experiencing a resurgence in the consumer marketplace.  As consumers are facing an increasing barrage of emails and other digital remarketing efforts, the role of targeted catalog and print programs as a part in today's marketing mix is providing a disruptive interruption in their otherwise busy day.
Millennials have grown up with smart phones and tablets, swiping glass for quick messages and brief stories. Why would this group ever be interested in something delivered to their mailbox? Gallup reports that 36% of people under the age of 30 look forward to checking their mailboxes every day. Additionally, 95% of 18-to-29-year-olds have a positive response to receiving personal cards and letters.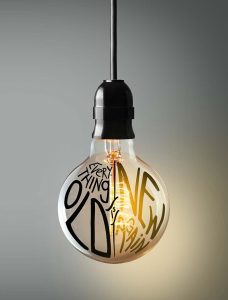 And unlike email and digital programs that have a short-term purchase engagement windows (from 15 minutes to 24 hours), the catalog specifically enjoys better long-term viability and can still achieve sales going out 60 to 90 days.
Dr. David Eagleman, a renowned neuroscientist writes, "Human touch represents a powerful form of non-verbal communication. Our sense of touch plays a fundamental role in daily life, from learning about objects, to communicating with other people." Brands that really know how to engage their customers are brands that have mastered the science of touch.
Large brands like Patagonia, YETI Coolers, OluKai and Brooks Running (to name a few), have effectively used catalogs to target customers and build their rich branded stories with engaging merchandise collections far better than a fleeting re-directed digital banner ad or an email. When used correctly, catalogs and print pieces can be used for high quality content marketing and storytelling.
Wholesalers, on the other hand, will "cherry pick" your best seller styles that best fits their assortments, which in many cases, dilutes your overall merchandise and brand message. Direct-to-consumer print catalogs have proven time and again to raise the tide across multiple sales channels boats. Wholesale partners see increased traffic for the brand and many times increase their merchandise assortment size to meet customer demand from print.
According to the New York Post, Amazon will publish a holiday toy catalog similar to the gift guide published by Toys R Us, and according to a Bloomberg report, "the e-commerce giant, Amazon, is taking a page out of the tried-and-true traditional books of retail, and instead of relying on all-digital advertising, will be sending around a printed guide to millions of American households in advance of the holiday season. Bloomberg's sources believe that Amazon will be handing out the gift guide at Whole Foods Market stores across the nation, leveraging the acquisition that was completed late in 2017.
It would be foolish in today's digital world for a company to even consider marketing their business solely by mailing a print catalog. The savviest companies today continuously work to build a seamless omnichannel organization that uses catalogs, websites, and physical stores seamlessly and interchangeably to help customers shop, experience their unique brand, and purchase their product.
The need to engage customers at this high level is unlikely to go away, and in fact, we are seeing more and more new retailers put their toes in the water with print. However, the key to running any marketing-driven endeavor is to know how and where to deploy marketing dollars to the best advantage of the business. With CohereOne's help, we bring merchandise, creative, and data together for a seamless customer experience. We have the knowledge and experience to bridge the gap for a successful print program.
Let me and my team at CohereOne help your company develop a cohesive merchandise story across all sales channels, applying best practices both digitally and in print. As a brand champion and a sales advocate, I can help you with a creative redistribution of wealth and a cohesive marketing and merchandise story across all sales channels.
I'd love to hear from you. Please email me at kchurchill@cohereone.com