2021 is a perfect storm providing four challenges:
Paper: inventory is limited, prices continue to rise;
Postage: Mismanagement at the USPS continues to drive annual increases;
PPC Inflation: privacy and competition are driving cost upward;
Pandemic: while consumer confidence is still high, fears of inflation loom large.
However, even the Four Horsemen of the Apocalypse can't kill print as the channel is currently booming – driving top-of-funnel opportunities, retargeting efforts, and creating more powerful and cost-effective prospecting audiences. Instead of waiting for customers or prospects to come to your site, print creates push campaigns that are highly profitable and cost-effective.
Print marketing is still entirely relevant, even in this digital era, and smart marketers take advantage of this form of communication and the power it has with the human brain. Yes, the way we consume and share news and information has changed dramatically in the last 10 years alone. And, yes, digital marketing has in the recent past taken the limelight from traditional print media. But, despite these challenges, print is driving incredible results, especially during the pandemic. That's why a record number of digitally native companies are flocking to this channel, and also explains why the holiday paper demand is out of control.
How does print compare to digital programs?
As you can see below in this case study, customers who receive a catalog provide a $97.25 contribution per order and 22.81 ROAS. Email Subscribers who have not made a purchase, provide a $83.03 contribution and 10.58 ROAS. Even better, print prospects which use transactional behavior in the brand's vertical landscape provides $89.30 contribution/5.87 ROAS which is 2.5X greater than non-branded search terms.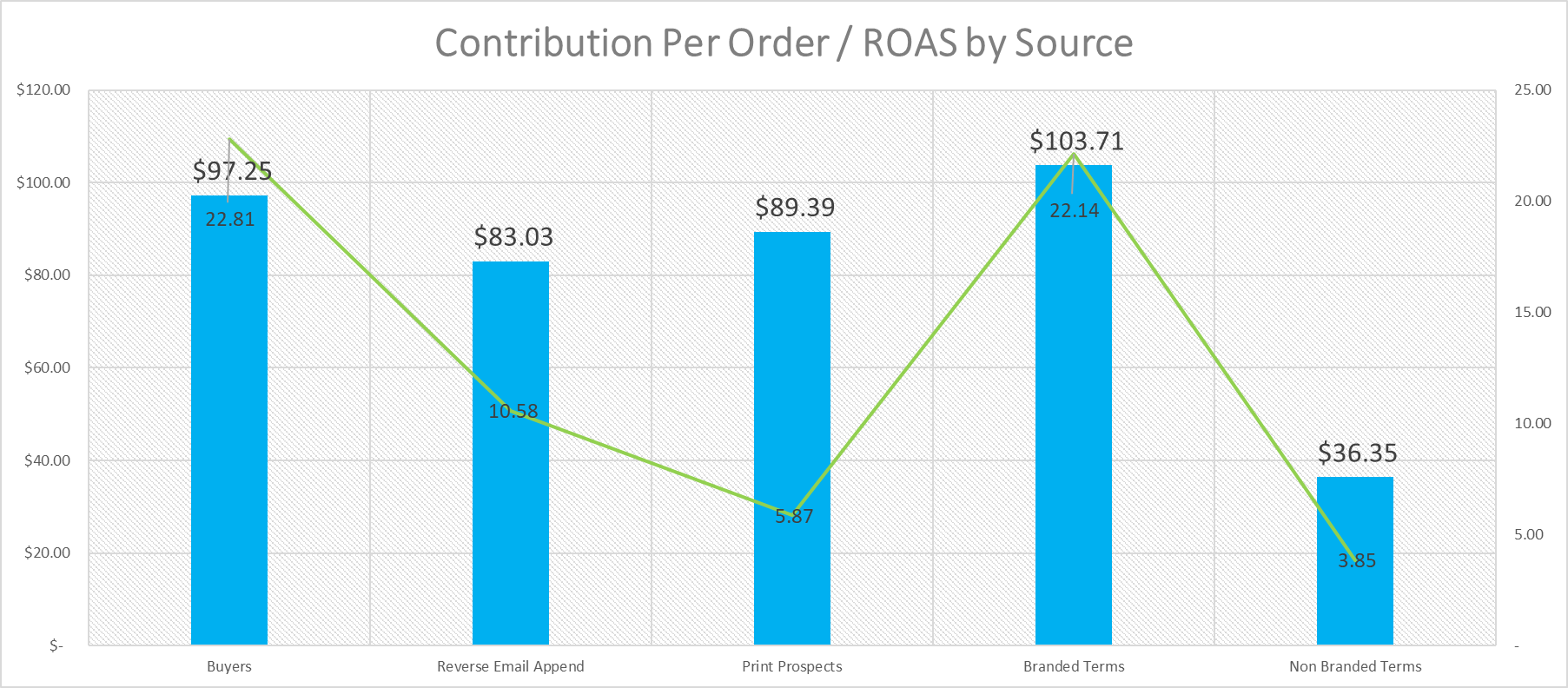 So, what about the cost?
You may be saying that print costs so much more! As seen in the chart above, because of inflationary costs and the competitive nature of Google Ad Campaigns and Facebook retargeting, print is becoming much more cost effective. Typically, a retailer can mail a 48-page, full-trim catalog around $0.50 cents, making this a very impactful channel with a lower expense threshold.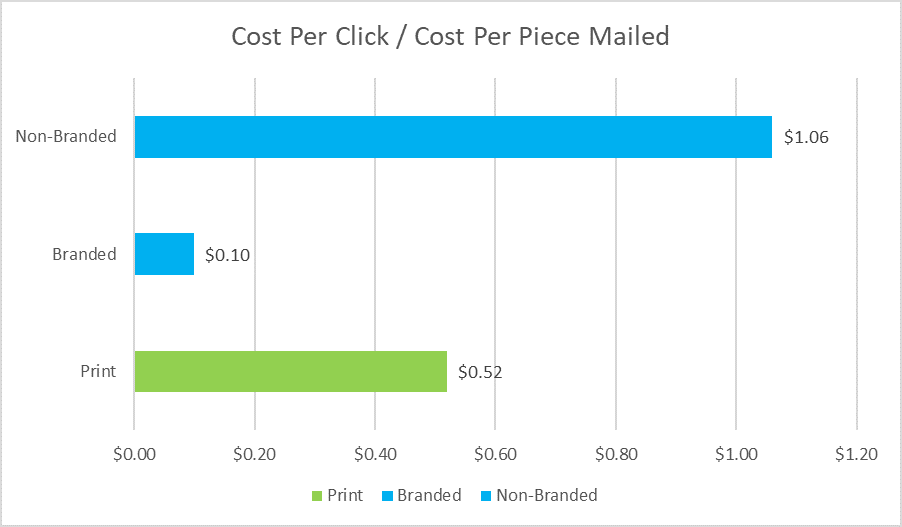 Digital campaigns or email performed on one day may be gone by the next, lost to cyberspace and well out of sight. Printed marketing materials, on the other hand, can linger for days, weeks and even months. This gives it all the benefits of prolonged exposure to a huge number of people, and all for just a one-off cost.
Don't get us wrong, we're not saying that brands should ditch digital marketing – that would be crazy – but rather that you shouldn't underestimate the power of print. In fact, the scenario here is not so much 'Digital VS Print,' but rather 'Digital AND Print.' The two can work together to give your brand the best of both worlds if you know how to blend them properly.
If you need help to strategize and understand marketing data for better marketing opportunities, please feel free to reach out to me at mhouston@cohereone.com. We'd love to chat with you and help you with any of your marketing needs.